Compatible Bridge Mounting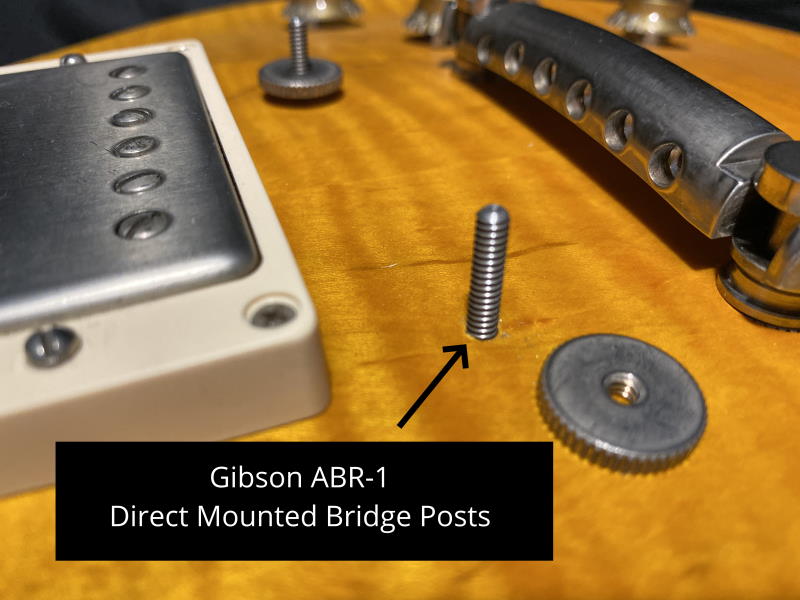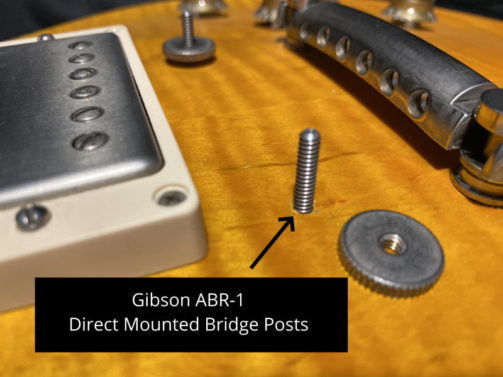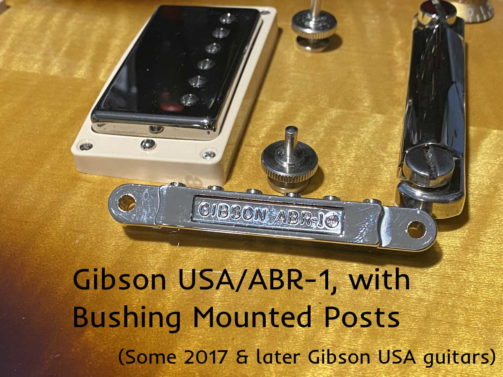 ABRH Bridge for Gibson ABR-1
Direct DROP ON REPLACEMENT for Vintage Gibsons, Gibson Custom Shop/Historic models, 1990-2003 Les Paul Classic, and 2017 and newer Gibson USA models with ABR-1 bridges.
Perhaps the most vintage correct replacement bridge available on the market today! No rattle-causing retainer wire! Flat top saddles provide tight, 100% mechanical contact in the ABR frame. Available in various frame and saddle finishes.
The ABRH is also for the newer NON Custom Shop Gibsons, such as the Les Paul Standard, Traditional, Classic, etc., equipped with an ABR-1 bridge. These models use modified "Nashville style" Bushing Mounted Bridge Posts rather than the original style Direct Mounted Bridge Posts.  This ABRH Bridge will fit these modified bridge posts perfectly. You can also view this video for more info: New ABR-1 Bridge
The ABRH is NOT COMPATIBLE with Guitars with Nashville Bridges. If you have a Nashville bridge, please go to  "ABRN Bridge for Nashville" to see the correct bridges for your guitar.
Specifications of Color and Saddle Options are YOURS to decide on.
Choose your color, then continue customizing your ABRH Bridge.