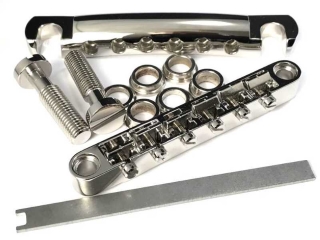 All the parts necessary for a total tonal solution for your favorite guitar.
All Corsa-Faber Master Kits come complete to totally transform your guitar. Included are all the necessary parts and accessories. All Corsa-Faber Master Kits have highly detailed, Step-by-Step installation videos and PDF downloadable instructions.
Check out the Master Kits Here
Total Tone Transformation
Corsa-Faber Premium Guitar Upgrades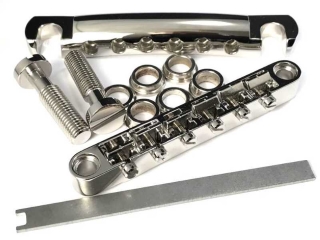 The complete listing of all Corsa-Faber Premium Guitar Hardware For YOUR Guitar
Anything and Everything we offer in the way of parts, for your particular guitar brand and model. No order too small, from an individual Bridge Saddle to a new Bridge, you can find it here.
Find Corsa-Faber Parts Here
Corsa-Faber Premium Guitar Upgrades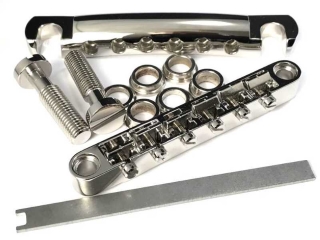 Corsa-Faber Tailpiece Kits
Kits Designed to Upgrade your Guitairs Tailpiece
Whether it's a Stop Tail or Wrap Tail, all Corsa-Faber Premium 100% Lightweight Aluminum Tailpieces are the best in the industry. Complete with our Tone-Lock™ Studs for Stop Tails, or our Wrap-Lock™ Studs for Wrap Tails, THIS is the Tonal Solution for your Guitar's bottom end.
Corsa-Faber TailPiece Kits
Cprsa-Faber Premium Guitar Upgrades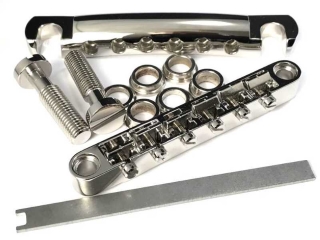 Made from the Finest Materials, all Corsa-Faber Bridge Kits Deliver Maximum Tone and Convenience
All Corsa-Faber Bridge Kits have one goal in mind - Maximum Tone. From our Drop In Replacement "ABR-'59" Series Bridges, to the unique Tone-Lock™ Locking Bridge, your Tone, Resonance and Sustain are all increased. Tight saddle arrangement with no rattle causing retaining wire.
Check out Corsa-Faber Bridges
Corsa-Faber Premium Guitar Upgrades.