Compatible Bridge Mounting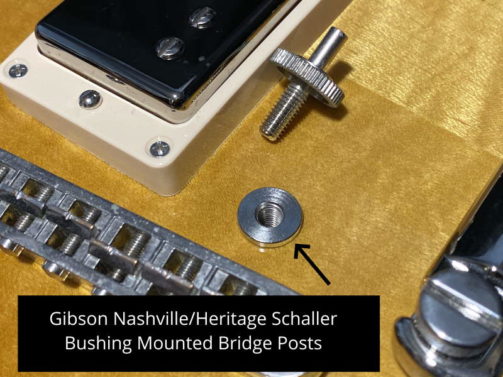 ABRN Bridge with Faber®
Conversion Bridge Posts
Perhaps the most vintage correct replacement bridge available on the market today! No rattle-causing retainer wire! Flat top saddles provide tight, 100% mechanical contact in the ABR frame. Available in various frame and saddle finishes.
This ABRN bridge is a kit which includes Faber® steel conversion posts of your choice. For all Heritage guitars with Schaller bridges and Gibson guitars with Nashville bridges. If your Gibson guitar with a Nashville bridge was made from 2012 to the present,  steel conversion posts are REQUIRED in order to use an ABRN bridge.
NOTE: If you have a Heritage guitar with Schaller bridge, or a Gibson guitar with Nashville bridge made prior to 2013, and you do not wish to change your bridge posts, please see  "ABRN Bridge for Guitars Made from 1974-2012"
 for compatible ABRN Bridges.
Specifications of Color, Saddles and Installation Methods
are YOURS to decide on.
NOTE: Conversion Bridge Posts are required on Gibson Guitars with Nashville Bridges made from 2012 to the present. Choose the installation option that is best for you.
The first step in selecting an ABRN Bridge is choosing YOUR installation option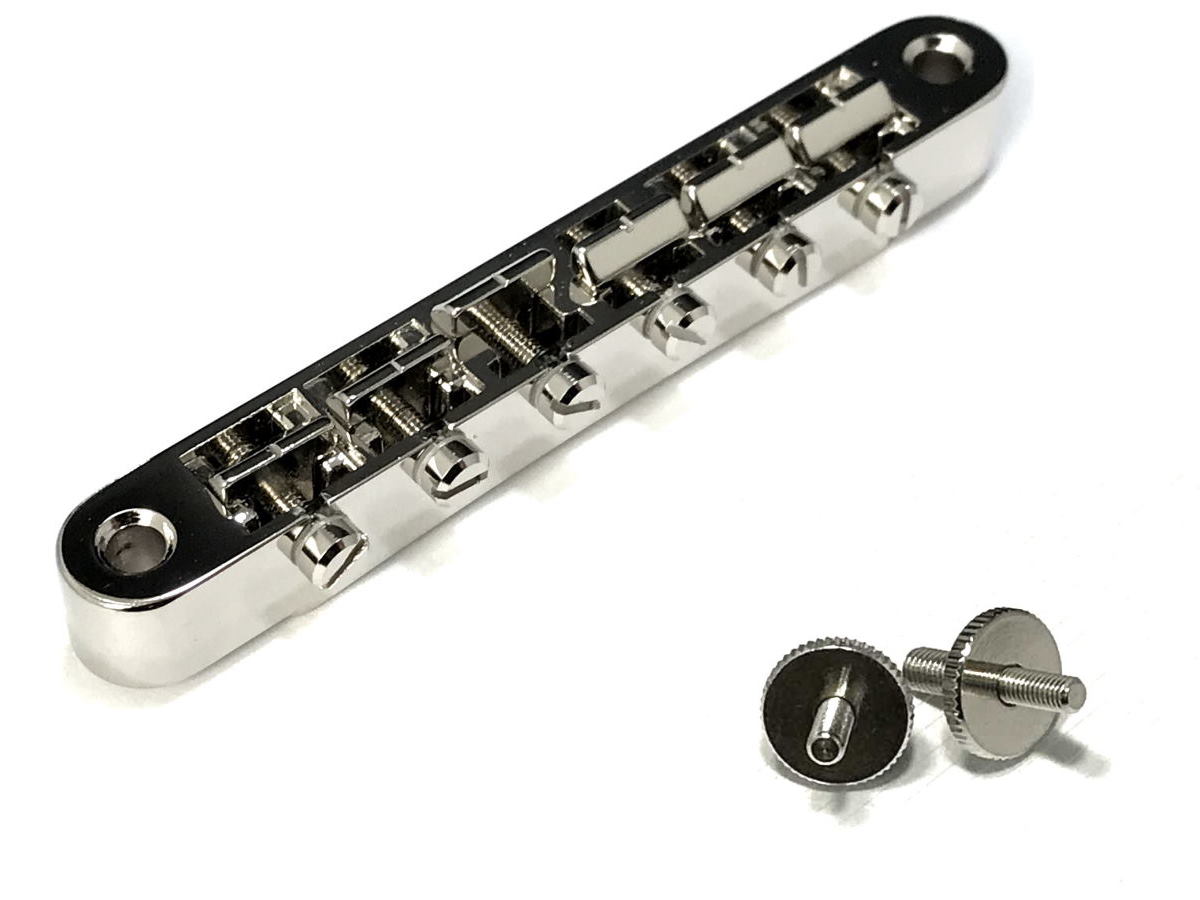 The ABRN "E-Z" is designed to be installed with absolutely no tools or special skills needed.
Simply remove your existing bridge and tailpiece, and drop in your new Faber® Premium Hardware.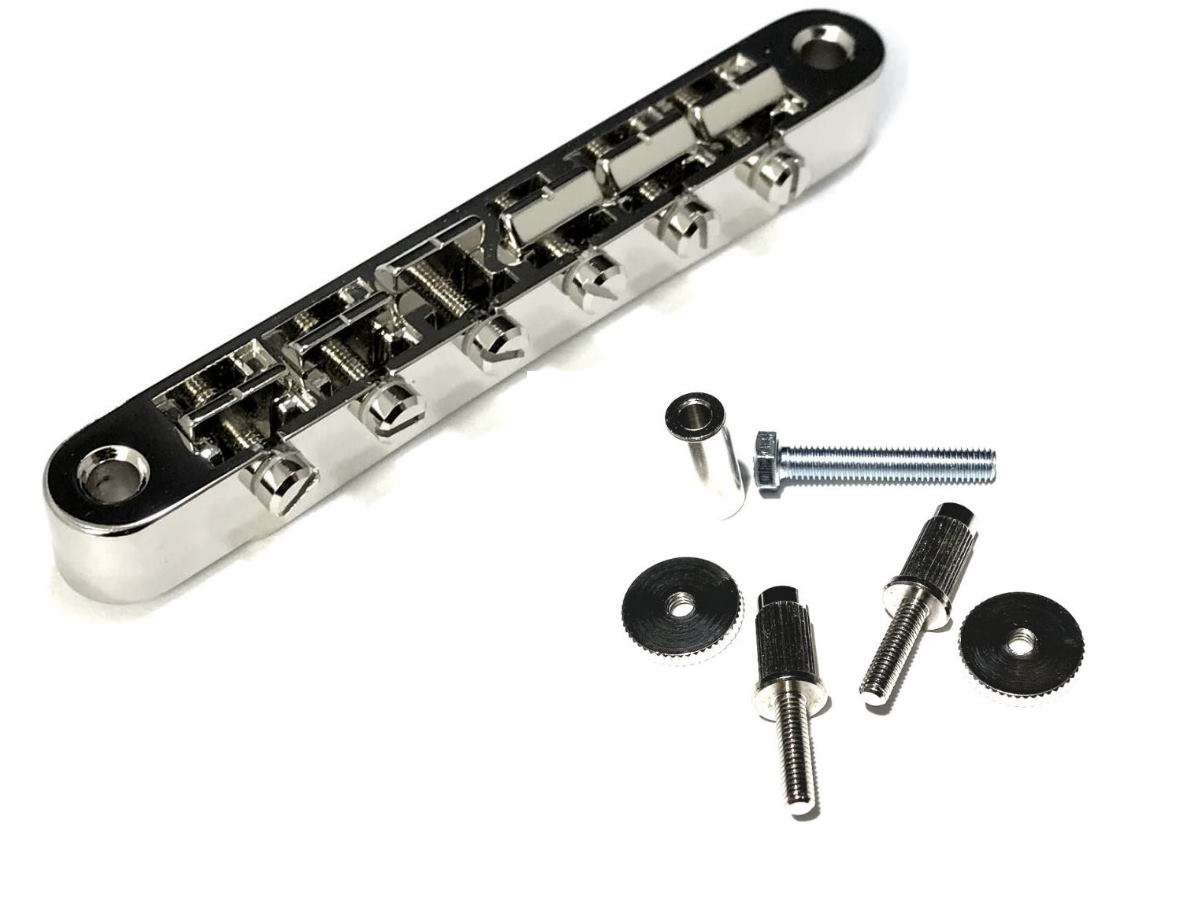 The "Plus" Kit adds even more tone and sustain by including superior Faber® Premium Combination Bridge Studs/Posts with separate thumb wheels.
Replacement of your current bridge mounts is simple and requires no special skills or tools.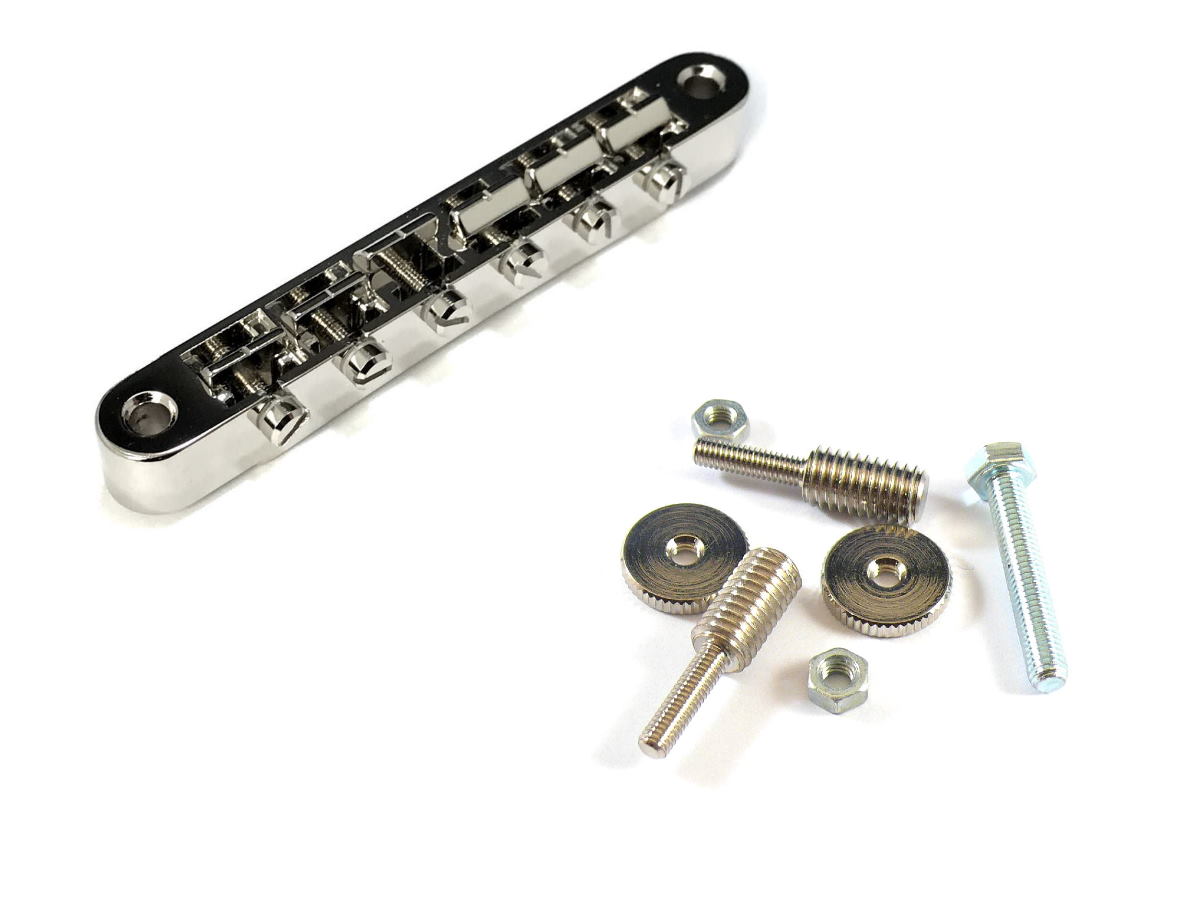 The "Pro" Kit is the ultimate in tonal transformation. This kit is designed for Professional or Expert Installation.
Added are threaded Faber® Premium Combination Bridge Studs/Posts with separate thumb wheels for Maximum Tone!