Over a decade of refinement has made Faber Premium Guitar Hardware upgrades the best in the industry. Made from the finest materials, the Faber® design principal is installation must be simple, with no compromise in performance.
Years of working with serious players has given us insight to what is demanded, and Faber Premium Hardware delivers.
No need to pay a luthier. Most Faber Premium Hardware is easily Player installed. With no special skills or tools, you will enjoy the best possible tone your guitar can deliver.
Ordering is simple. You will be walked through every step to ensure your Faber Hardware is an exact fit for your particular brand and model guitar, and customized to YOUR specifications.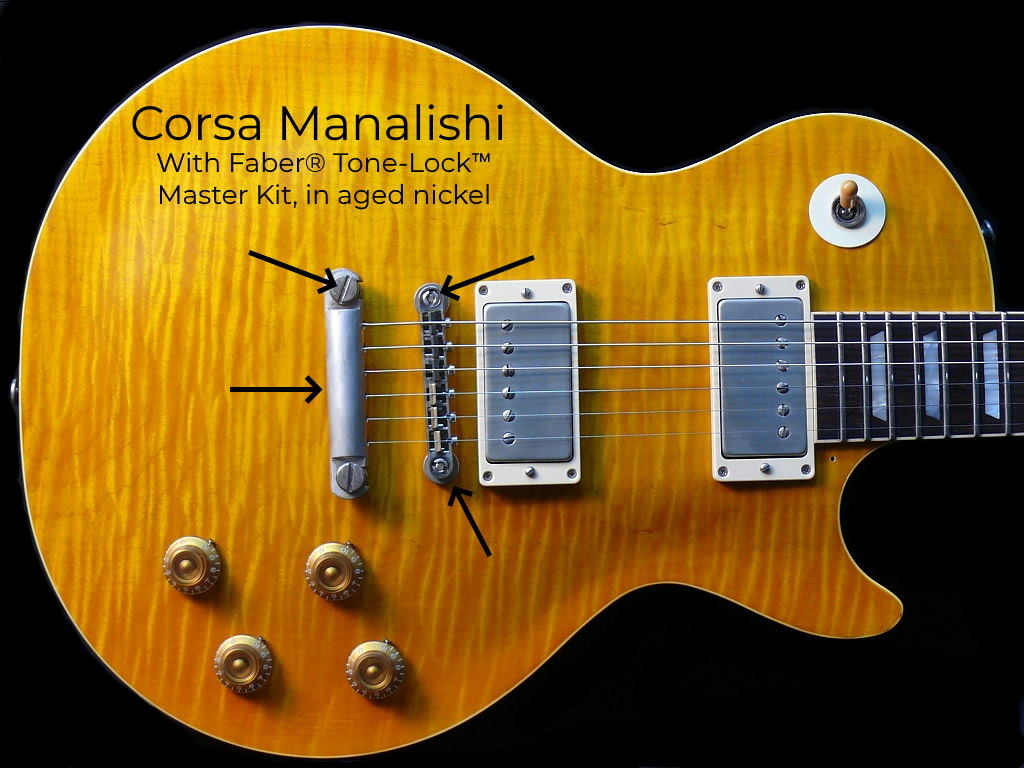 If you can change your guitar strings, You can install a Faber® Master Kit!