Sale!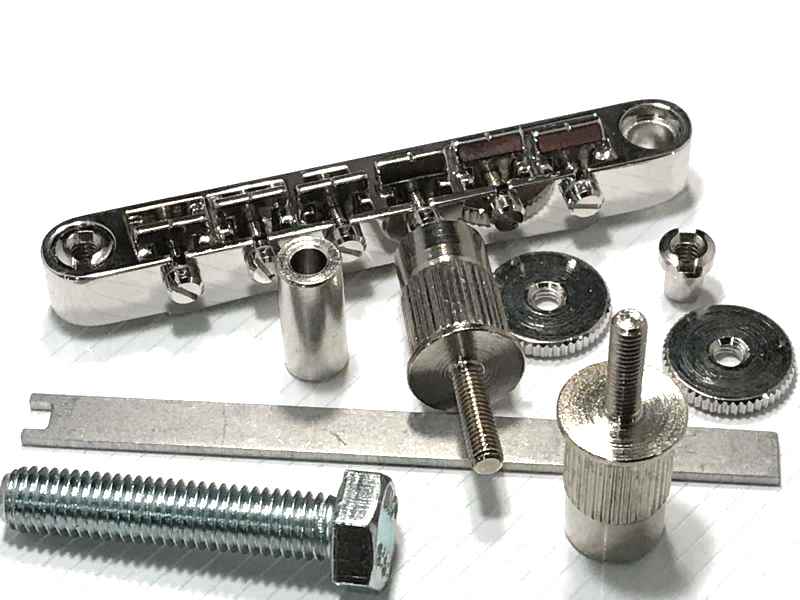 Description
Included items:
Tone-Lock™ Bridge
Pair of 4mm lock nuts
E-Sert™ replacement bridge studs
8mm bolt to easily remove bridge post bushings (see "How-To" Videos)
Metal sleeve to cover bridge stud threads during installation to prevent damage
Lock Nut/Tailpiece Stud Tool – also great for tailpiece studs!
SPECIFICATIONS:
Optional Bridge and Tailpiece Bushings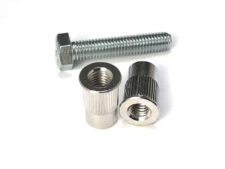 Why do you need this option? Click here to learn why!
#3031EST Tone-Lock™ Bridge Gloss Nickel, for Large Bridge Posts on Epiphone & other Imports, with E-Sert™
From: $139.00
Light years ahead of the usual "set screw" method of locking a bridge to the studs, one look at our system will show its design superiority and how it actually can increase sustain!
Pre notched nickel plated brass saddles standard. Other saddle configurations optional.