ATTENTION: Owners of recent Les Paul Traditional and Les Paul Classic

Gibson uses a modified "ABR-1" bridge on these guitars. However, the mounting hardware is "Nashville" style. This part(s) is not correct for those models. Please see section for Gibson guitars with Nashville bridge for the proper parts.
Description
What's This For?
Direct replacement for Gibson® Historics and all guitars using ABR-1 (6-32) bridge posts and 2.9″/73.6mm post hole spacing
Will not fit Gibson® guitars with Nashville bridges
More vintage correct look, no retaining wire!
Removable saddles for replacement or to cure intonation issues
Solid and rattle-free!
SPECIFICATIONS
Alloy: 70% zinc, 30% aluminum
Net Weight: with brass saddles – 1.75 oz./50g; with titanium saddles – 1.66 oz./47.4g
Length: 3.31″/84.1mm
Saddle radius: 12″
Post spacing: 2.898″/73.6mm
Post hole diameter: .144″/3.65mm
String Spread (center-to-center, outer saddles): 2-1/16″/2.0625″/52.39mm
Optional EXTRA LONG ABR-1 Bridge Studs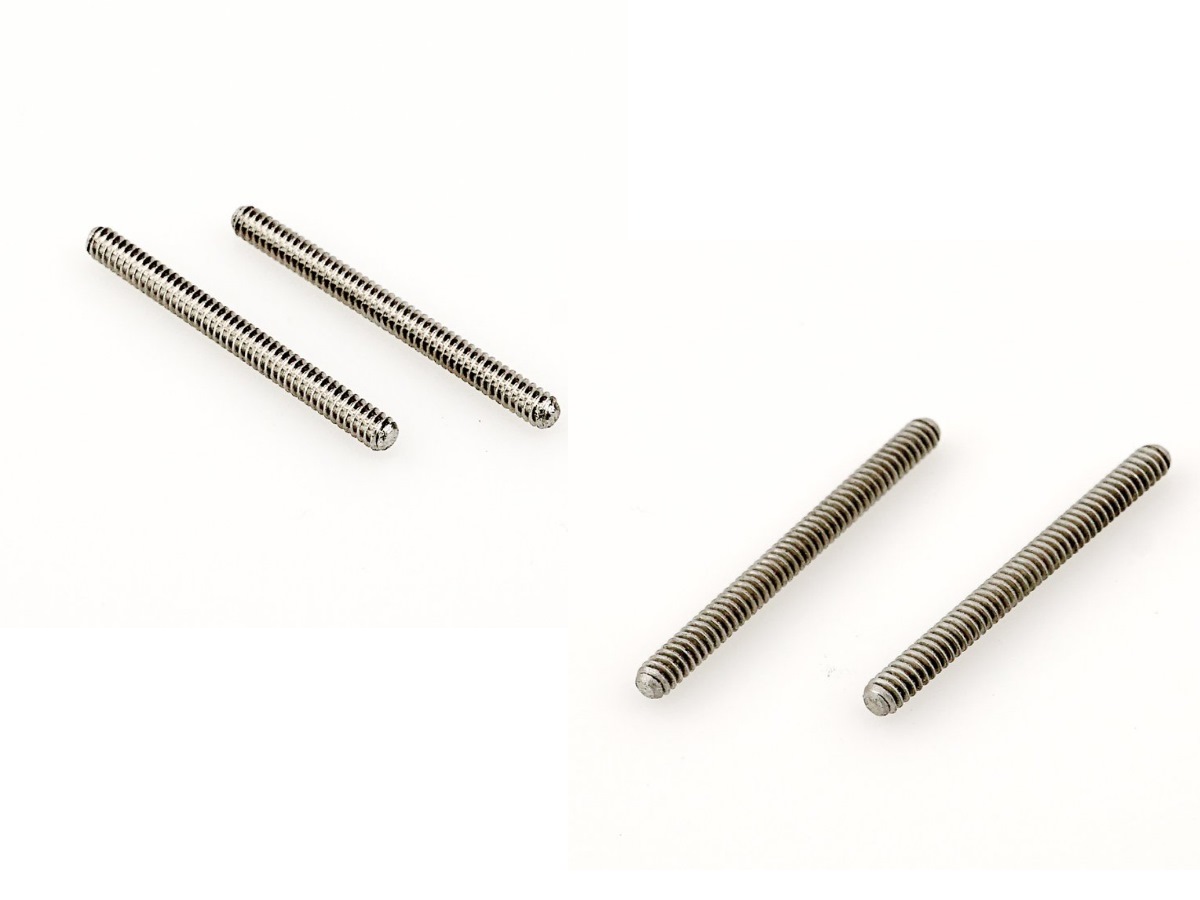 Why do you need this option? Click here to learn why!
Only 3 left in stock. Almost Gone!
#3027 ABRH Bridge, For Gibson® ABR-1, Gloss Gold
From: $69.00
Replace your ABR-1 with rattling retaining wire with a Faber® "No wire" rattle free ABRH bridge!
Pre notched natural brass saddles standard. Other saddle configurations optional.